President and COO Rick Larmore Bids Farewell
As RehabVisions' co-founder retires after an extraordinary four decades of leadership, we take a moment to look back on his remarkable journey and what lies ahead.
Embracing Grace: Lessons from Rick Larmore's 40-Year Career

Despite stepping down from day-to-day operations as President and Chief Operating Officer on August 4, 2023, Rick Larmore's hopes for the future of RehabVisions continue to shine brightly.
"I want to see us continue to provide outstanding patient care to those in need and to continue growing," says Rick. "Especially in rural markets where high-quality services can still be harder to come by."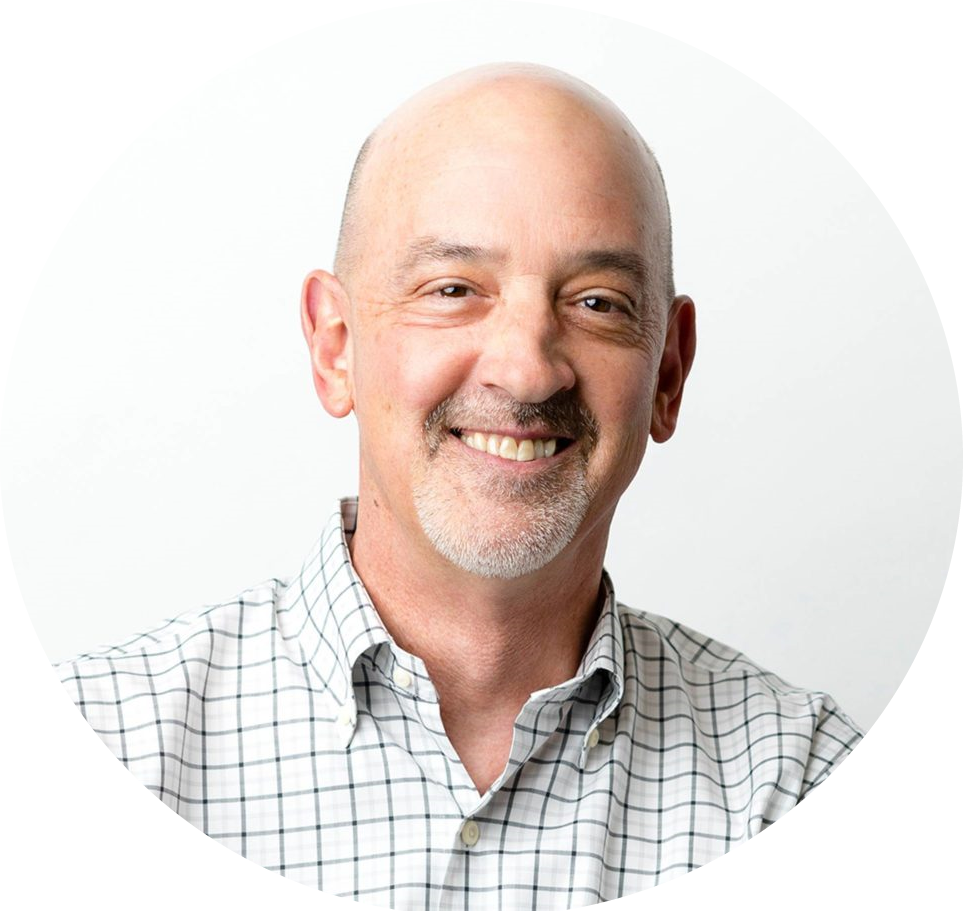 Rick's career has been one of dedication, resilience and genuine compassion.
Reflecting on the past 40 years, Rick shares some of the invaluable advice he would give his younger self: "Don't be so hard on yourself. Accept that you're going to make some mistakes."
A philosophy of allowing for grace during the most challenging times has inspired many who have had the privilege of working with him.
Rick leaves behind a legacy of accomplishment. As a co-founder, he played a pivotal role in building RehabVisions from his brother Joel's vision to what it is today.
"I'm grateful for all the good that RehabVisions has brought to so many," says Rick. When I think about all the employees and clients who stuck with us through thick and thin — that's really what I'm most proud of."
Maintaining a work-life balance while leading a successful organization for four decades is no small feat — especially during the early years of juggling intensive growth with raising a young family. Rick credits his wife Cheryl — "my rock through it all" — for her unwavering support.
Cheryl's encouragement and support allowed Rick to navigate the demands of his career while still managing her own and caring for their household. Their daughters, Sarah and Chelsea, gained a deep appreciation of RehabVisions' core values and mission. In fact, Chelsea was inspired to become a physical therapist herself, continuing the Larmore family's legacy of care.
As for life after retirement, Rick is excited to spend more quality time with family and close friends. "I'm looking forward to traveling more, reading, cooking, golfing, managing some investments — and of course, cheering on the Huskers!"
But even in retirement, Rick's desire to make a difference remains strong. "I'm eager to explore some volunteer opportunities to continue giving back to others."
_____________________________________________________________________________
Thank you, Rick Larmore, for four decades of exemplary leadership, genuine care and unwavering dedication to RehabVisions and its mission. We wish you, Cheryl and your family continued happiness and success.