About
RehabVisions was founded by physical therapist Joel Larmore and his brother Rick in 1983. Joel's idea was to bring high-quality rehab therapy to smaller communities through contracted services. This continues to be the driving purpose of our company. We now staff and manage therapy departments for hospitals, skilled nursing facilities, home health agencies and schools in 11 states. We provide the full continuum of physical, occupational and speech therapy services including program evaluation and development, management services and recruiting.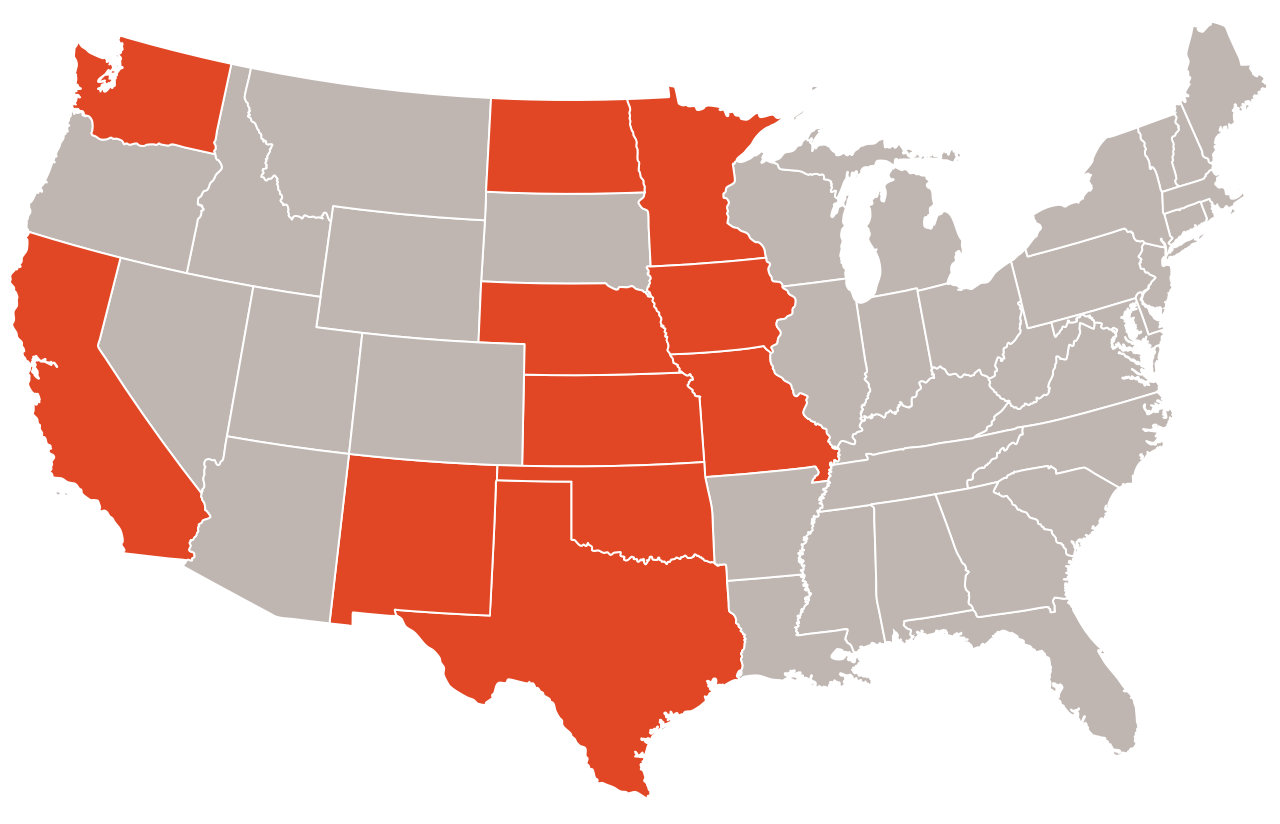 In 2001 we started a travel division called Cariant Health Partners. Cariant places therapists and nurses in short-term, typically 13 weeks, assignments all over the country. Although its own company, the team at Cariant shares our Home Office and helps to alleviate short-term needs in RehabVisions' own contracted facilities.
Over the years, we also saw a need to assist outpatient clinic owners looking to retire. Using our own successful outpatient clinic in Dickinson, North Dakota as a model, RehabVisions acquired an outpatient clinic in Des Moines in 2010. Since then we've built and acquired clinics in Texas, Oklahoma, New Mexico, Washington, Kansas,  Nebraska and Iowa.
Even with this tremendous growth, we stay true to our values and strive to provide innovative care in the ever-changing environment of healthcare.

We believe our people and their commitment to our values are the reasons behind our success. The majority of our management team are therapists themselves, and most have been with the company for more than 15 years. We pride ourselves on this tenure, both with our employees and our clients. Nearly 40 percent of our facilities have partnered with us for more than a decade.