You want to be a hospital administrator known for keeping your facility sustainable and growing revenue. To do that, you need prosperous departments, like therapy, serving the needs of your entire community. The problem is you're losing some patients who think they can get better care elsewhere. We believe communities of all sizes deserve high-quality care. We understand your dilemma, which is why we've been assisting rural hospitals run thriving therapy departments for nearly 40 years.
Grow Therapy Revenue
A full rehab team and progressive programs bring more patients in.
Impact the Community
A robust therapy department serves the needs of your entire community.
Improve Therapy Operations
Experts in staffing, compliance and reimbursement ensure efficiencies.
Stop losing patients to other providers
Are your community members going to larger towns for their therapy? Are you losing referrals because of dissatisfied physicians?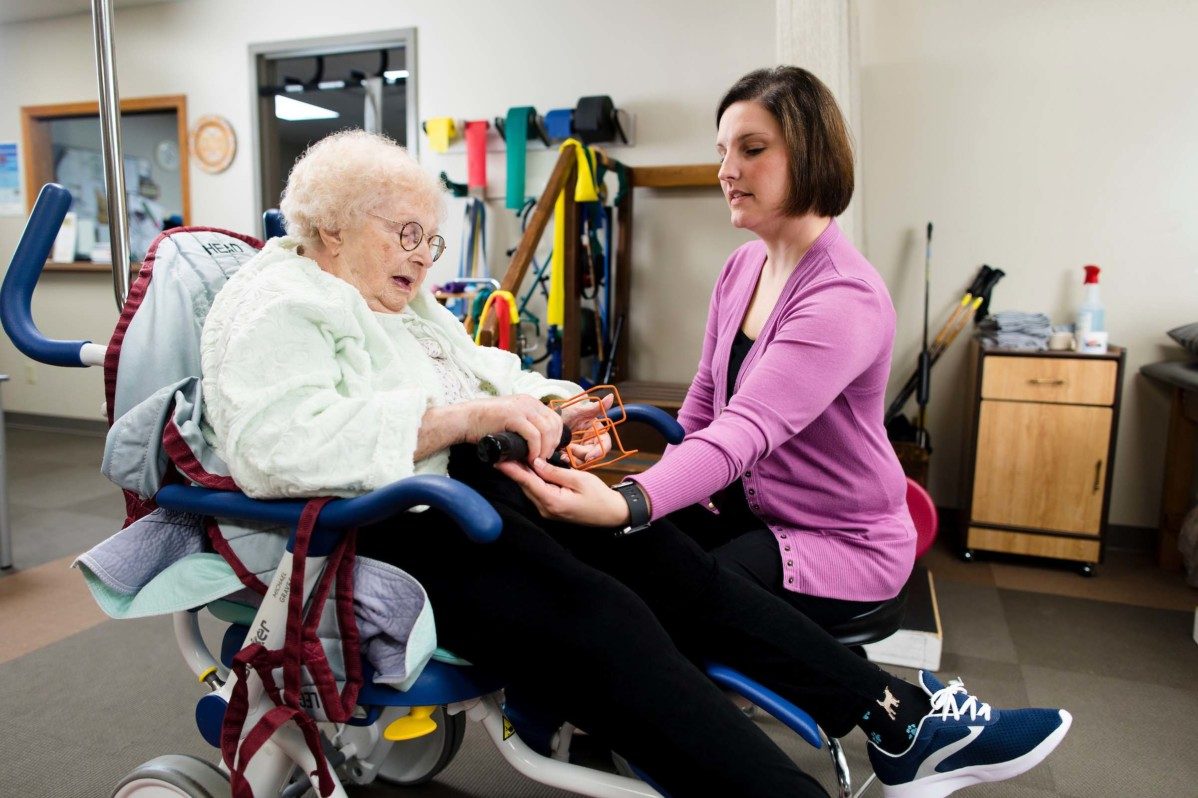 RehabVisions has been providing the rehab services at Myrtue Medical Center for more than 20 years. Over the course of time, they have consistently added new programs and grown a thriving rehab department. I have been impressed with the way they collaborate with our organization, embrace our hospital culture, and, most importantly, never stagnate. They have developed specialty services that meet the needs of our physicians, patients and community.

Barry Jacobsen, CEO
Now that we're past the original leap of faith, our census has doubled, we've been able to recruit more staff, we've been able to keep the staff busy. I think there's a breadth of expansion that RehabVisions brings to the table. It's allowed us to say yes to a lot more patients and we're getting well-known for our programs. I feel really good about bringing in RehabVisions, it's been one of my success stories.

Steve Stark, CEO
Let's get started
Let us take the responsibility of one department off your hands and execute a plan. You will feel confident knowing we're building a therapy department that will create revenue for your hospital and positive impact for your community.
Ongoing Management and Growth