Meet Small-Town Cool Tucumcari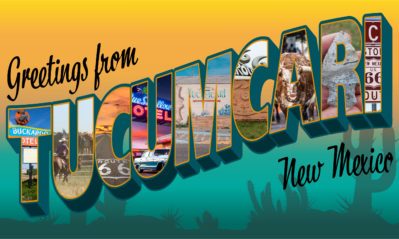 With almost 40 years of experience serving the physical, occupational and speech therapy needs of rural America, we're out to celebrate our communities and the people who make them so cool. Today we're introducing Tucumcari, New Mexico where we're hiring for therapist positions at a hospital.
Tucumcari, New Mexico
Population: 5300
Situated on historic Route 66, this New Mexico treasure is the county seat of Quay County. Hand-painted murals fill this town with Spanish and Western cultural influences.
Festivals
Rawhide Days Festival, Rattler Reunion, Rockabilly on the Route and the annual Quay County Fair.
The place to eat
Tucumcari Ranch Supply – BBQ among other foods, Del's, Pow Wow
Activities
An active community recreation center hosts many youth sports and athletic events and there are four local museums including a dinosaur and railroad museum.
Nature
With easy access to both Ute Lake and Conchas Lake (within 30 miles), water-based fun is never far. Arrowhead hunting is also a draw.
What makes community unique?
An accredited Main Street Community, Tucumcari is devoted to economic development. Also, the movie, Cars, was loosely based on this cute town.

If you're thinking about making the move to small-town living, RehabVisions can help. Learn more about job opportunities in Tucumcari and other communities.
#smalltowncool