12 Apps To Use For Speech-Language Pathology
We're at a point with technology where mobile apps can enhance almost any industry. With so many at our fingertips it can be overwhelming trying to identify quality apps and resources to use during patient care. Luckily, RehabVisions has many talented and tech-savvy therapists who use iPads and tablets every day to enhance their time with patients of all ages.
A few months ago I had the opportunity to meet Whitney W., SLP at one of our Iowa facilities. Even before I was able to sit down with Whitney, I could tell she had incredible (dare I say contagious?) enthusiasm for her role in the department and an eagerness to share knowledge. Whitney has been with RehabVisions since last November, and has already established herself as a knowledgeable clinician in the hospital and community.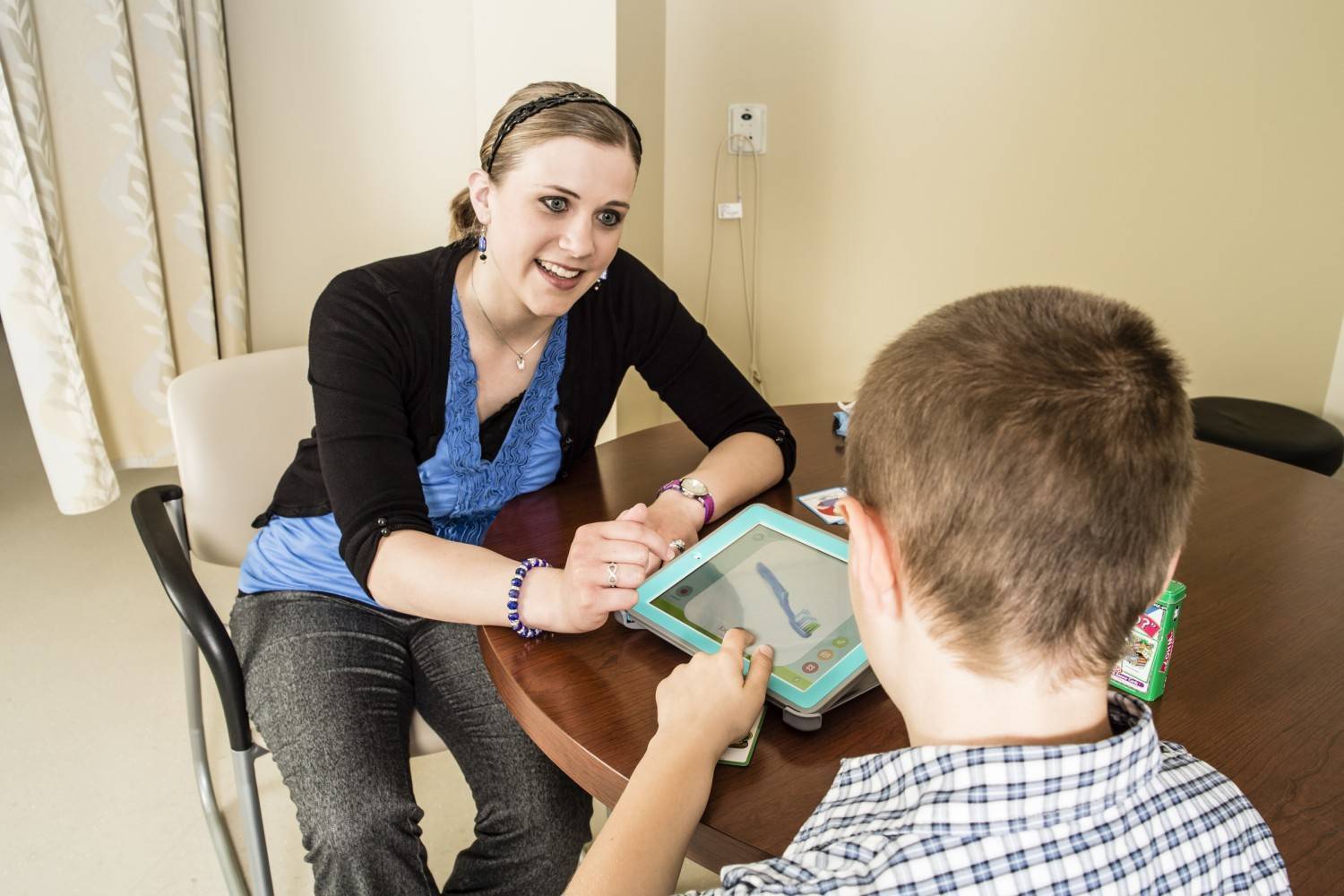 Whitney shared some of her favorite apps to use during speech therapy sessions, ranging from free to moderately expensive (but very useful!).
A robust app for articulation therapy created by a Speech-Language Pathologist, although it requires many in-app purchases to get the full alphabet range. Customize your session for practice at the word, sentence or story level using six different activities.
One of the best apps for AAC and easing the process of putting together sentences. The app can integrate with Facebook, Twitter and iMessage, which may pique the interest of younger patients with natural speech difficulty.
Try incorporating this app made for musicians during sessions with Parkinson's patients.
Picture apps are often geared toward children, with images of objects that are difficult for adults to recognize. Name That! app is an inexpensive resource with pictures appropriate for adult patients.
Introduce younger autism patients to one emotion at a time with this free image app from Alligator Apps.
Does your caseload lean toward adults more than pediatrics? Rehab Director Jolene D., SLP, finds these apps helpful with adult patients.
A bundle of four apps including Comprehension TherAppy, Naming TherAppy, Writing TherAppy and Reading TherAppy, suitable for patients with aphasia and other special needs.
Jolene says iSwallow is "a good app for demonstrating common swallowing exercises." Try it with your next dysphagia patient.
Lingraphica produces communication apps including SmallTalk Aphasia and SmallTalk Dysphagia. You'll find SmallTalk Aphasia available in both male and female voices.
What mobile apps do you find yourself using most frequently during SLP sessions?