Smart Marketing for Pediatric Therapy
Nicole Sampson, OT in Marion, Kansas, went outside-the-box with her marketing efforts to grow pediatric services for her therapy department—she started a play-time group for kids. Named Toddler Time, the hour-long free program occurs twice a month and provides young children with a place to interact and develop social skills. The therapy department provides snacks, free resources for parents on summer play ideas, and introduces play activities that expand communication and promote tolerance to new textures in a controlled environment.
"Toddler Time was an idea I had to get the word out in our community," said Nicole. "People didn't think we had pediatrics here, even though we've done other marketing."
Children who attend Toddler Time participate in fun sensory and fine-motor play activities. Parents learn new ways to interact and play with their kids. Many parents will see the same or similar activities (that can appear complicated) on Pinterest boards, and Toddler Time has provided clarity on how to best put them into practice.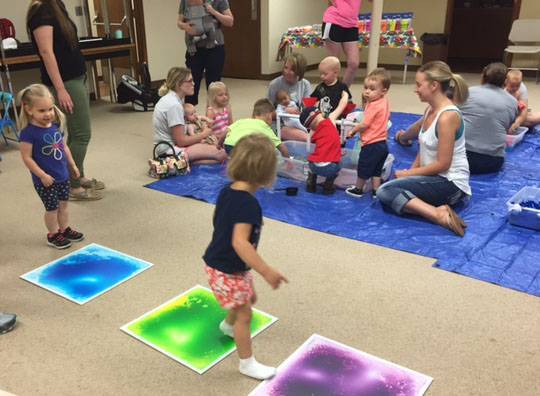 The June launch of Toddler Time was supported by communicating with local parent and teacher groups, distributing flyers and using social media announcements. It was marketed as general play and development activities for ages 2 to 5, but they have had children ranging from infants to 8-years-old attend. The first event had four children, but by the second event word had spread and near 20 kids were in attendance. Nicole has already seen benefit from just the inaugural event.
"I just evaluated a kid from the first event," she said. "A mom who attended called afterward saying she had heard from other parents in our community that we have a good pediatrics program. She had been driving 30 miles away to a nearby town for pediatric therapy."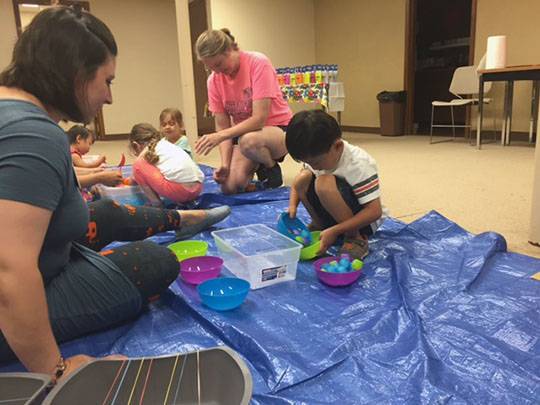 So, what makes this non-traditional marketing approach a smart one?
Toddler Time genuinely filled a need in the community. After doing research, Nicole identified there were no other group play times for children in the county.
It's not an overt marketing tactic. Toddler Time is more about generating awareness that pediatric services existed in Marion.
It provides a service. Parents learn play techniques and how to involve their child in play activities that appropriately support development.
It's a gateway to therapy. Parents who do have therapy-related questions can get simple solutions from therapists, and then if those solutions don't work, they can move on to scheduling a therapy evaluation.
Toddler Time will run at least through the summer months in Marion. Future marketing plans to grow pediatric services include marketing to mental health services facilities, speaking to professionals who provide autism testing in the area, and meeting with elementary school principals and foster care programs.